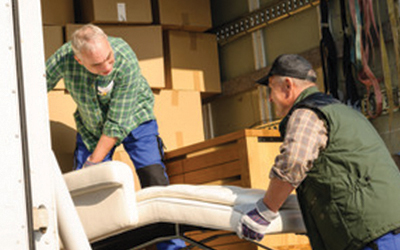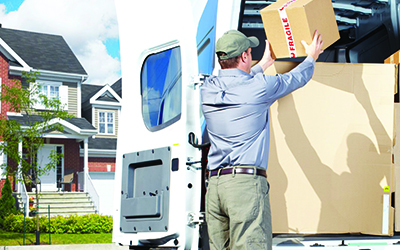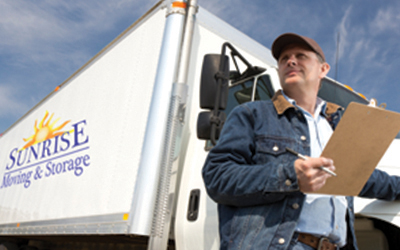 Roswell GA Movers That Save You Time, Money, and Stress
Moving is usually a very stressful experience, but it's not when you choose Sunrise Moving & Storage as your Roswell GA movers. We use a highly personal process to make sure every detail of your move goes exactly as expected. You'll be in close contact with our professionals during your entire move, so you can feel relaxed, knowing that everything's being taken care of as it should. We're a Roswell GA moving company whose customer base is mostly repeat and referred customers.
Roswell GA Moving Company Whose Goal Is to Make You a Repeat Customer
You'll find prompt and reliable follow-up, personal service, competitive pricing, and high quality work at Sunrise Moving & Storage. It's the formula that's allowed us to expand our operations from a dining room to a 10,290 square foot warehouse. Our founders worked at several major van lines over their careers, so they know how to deliver you high-quality service at a price that fits within your budget.
Our professionals go out of their way to save you time, money, and stress. We're even happy to answer your questions if you've booked with another moving company in Roswell. We have the following memberships and credentials:
ProMovers with the American Moving & Storage Association
Every representative sent is a Certified Moving Consultant
Members of the Georgia Movers Association
You may have one of the following types of moves:
Local – Any move done where the distance between the pickup and delivery address is less than 50 miles. You're charged by the number of movers and hours required.
Intrastate – A move greater than 50 miles, but still done within Georgia. You're charged by the weight and distance of your move, according to law set by Georgia's Maximum Rate Tariff.
Interstate – Any move that crosses Georgia state lines. You're again charged by weight and distance, but this time according to a different tariff.
We're fully licensed and insured (USDOT# 892094, Georgia license #HG201768, MC# 392351), so you can relax, knowing that you're in good hands.
Get Your Free Estimate Today
Every home and customer is different, so we have to get to know you and your home to give you accurate pricing. Your home may have a much different price than your friend's or family member's.
We're a moving and storage company who gives you a quote tailored specifically to your home and needs. When necessary, we'll connect you with trusted subcontractors to handle aspects of your move beyond our team's capabilities (tuning a piano, for example). We can also provide for your commercial moving needs!
To get your free estimate, call 770.381.6191 or contact Sunrise Moving & Storage online today.