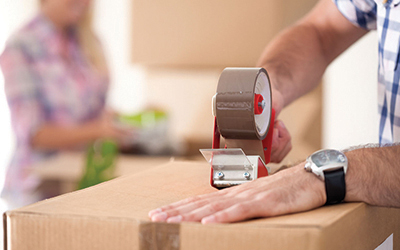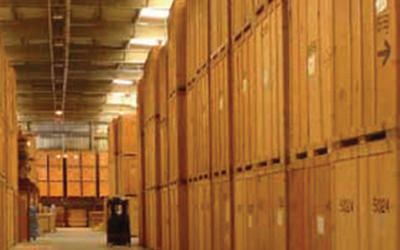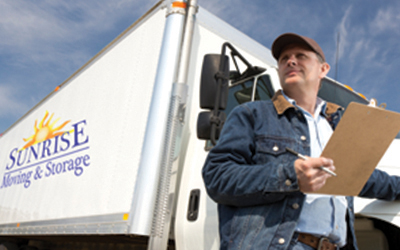 Atlanta Moving Company That Removes All Your Stress So You Can Focus on Your New Home
At Sunrise Moving and Storage, we're a family-owned Atlanta moving company, which means you receive more personal service during your move. Instead of focusing on growing the business and treating you like a number, we take the time to understand your needs and make sure you're satisfied throughout the moving process. Many customers use our services again and refer their family members and friends because they know they'll be cared for. You can read some of our Atlanta movers reviews to see what they have to say about our service.
Every move is unique. You could have a cozy ranch home, upscale mansion, or just a few pieces of furniture you need moved. Sunrise Moving & Storage takes care of you like family regardless of the size or distance of your move. And we have the necessary knowledge to handle your specialty items like grandfather clocks and pianos.
Residential Movers in Atlanta Who Are Happy To Save You Time and Money
While moving's normally a stressful process, it's not when you use Sunrise Moving & Storage. We go out of our way to determine what exactly you need moved so we can find you additional ways to save time, stress, and money. Some customers who have already booked with other moving companies in Atlanta, contact us with questions, and we're happy to help them.
We handle three different types of moves for homeowners:
Local – The distance of your move, from the pick-up address to the delivery address, is less than 50 miles. The number of movers needed determines the cost, which is charged per hour.
Intrastate – This move is within the state of Georgia but is more than 50 miles away. Georgia's Maximum Rate Tariff governs how much your move costs. Your move gets charged by weight and distance.
Interstate – Also called "long distance moves," interstate moves cross Georgia's state lines to another state. The cost is determined by weight and distance, but according to a different tariff.
Pianos are harder to estimate because you must know what kind of piano you have to get accurate pricing. It's usually a flat rate, but may be charged a bulk fee if moved across state lines.
Get Your Free Estimate Today
At Sunrise Moving & Storage, we want you to become part of our family. For larger homes nearby, we offer free in-home estimates, depending on the distance from our office. You'll have the opportunity to learn how it works and get a more detailed estimate. For smaller moves, like a one-bedroom apartment, you can get a free estimate by phone. We are the local Atlanta mover that can also serve as your commercial movers  and ready to handle all of your office and industrial moving needs.
Go with the Atlanta Moving Company you can count on!
To get your free estimate, call Sunrise Moving & Storage today 770.381.6191 or contact us online.